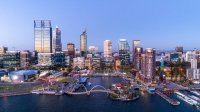 Operator: MyKeH
Location: Port Hedland, WA, Australia
Receiver: Icom PCR-2500
Antenna: Longwire Antenna
Time zone: GMT +8
Welcome to Port Hedland's GlobalTuners scanner

Update since 29/01/2017

Happy New Year Everybody!

The set up is running a virtualized server on the VMware v6.0 platform connected to an LTE modem for it's own dedicated connection and bandwidth.

The radio is set on MFM RADIO which is a local station so if you have comments for them please direct them to mfmradioau@gmail.com

I don't regularly check this radio due to my workload but please note that I do tune from time to time. As I own this radio I do reserve the right to boot anyone off the radio if they are caught "stuffin' around".

YOU HAVE BEEN WARNED!