Please log in to use this receiver: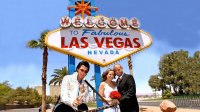 Operator: WB6EGR
Location: Las Vegas, Nevada, United States of America
Receiver: Icom PCR-1000
Antenna: Discone
Time zone: -8 GMT
West end of Las Vegas, has a VHF/UHF antenna for MILAIR and general snooping.NOT great on HF by any means.
We use cookies to personalise content and ads, to provide social media features and to analyse our traffic. We also share information about your use of our site with our social media, advertising and analytics partners who may combine it with other information you've provided to them or they've collected from your use of their services.
See details
.
Hide this message
.