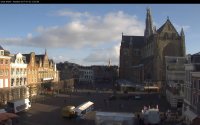 Operator: norave
Location: Haarlem, North Holland, Netherlands
Receiver: Yaesu FT-840
Antenna: Vertical 20/15/10m
Time zone: CEST
The radio used here is an HF transceiver - no VHF airband, no FMDX.
There's no FM module installed, and also no CW filter (sri, might follow)
I can't say much about the antenna's out-of-band performance yet, your feedback is welcome!

This node will not be available 24/7.