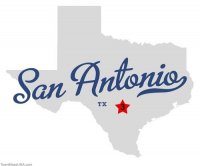 Operator: ted707
Location: San Antonio, Texas, United States of America
Receiver: Icom PCR-1500
Antenna: Winegard PR-6010 and 20' wire
Time zone: Central
Please DO NOT CAMP on this receiver for long periods of time. Use San Antonio 4 for extended listening.

Please leave AGC and NB on when you leave. Thanks!

This radio defaults to 14.230 USB for SSTV image logging

For best radio performance:
Shortwave AM operation, use 6kc filter, AM
USB, LSB, or CW operation, use 3 kc filter
Broadcast FM listening, use WFM, 230 kc filter
Broadcast FM DX, try NFM, 50 kc filter to reduce adjacent channel noise.