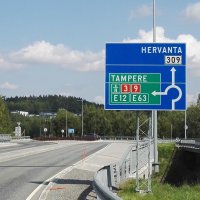 Operator: finndx
Location: Tampere, Pirkanmaa, Finland
Receiver: Technics ST-GT630
Antenna: 8 el. yagi pointing SW
Time zone: UTC+3h
Antenna 4 meters above the ground level (H pol usually pointed to SW ... S). Simple Outdoor antenna (HF dipole) for AM (maybe connected or not).

Update - October 2019: Control PC finally replaced.

Update - December 2018: Old laptop used as a temporary replacement had HDD failure apparently. Node back offline again.

Update - August 2016: Host PC had power supply failure. Node goes offline.