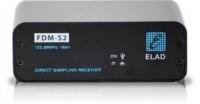 Operator: WDLC
Location: Port Jervis, New York, United States of America
Receiver: ExtIO SDR
Antenna: Stellar Labs 30-2460 Four Element Yagi, Directional Outdoor FM Antenna & W6LVP Amplified Magnetic AM Loop
Time zone: EST
Port Jervis, New York SDR

For AM Broadcast please select LSB.

Check band guide for stations to tune.

AM Loop & FM Stella Labs on Roof.