Please log in to use this receiver: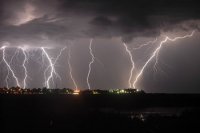 Operator: Kai
Location: Broome, WA, Australia
Receiver: Icom PCR-1000
Antenna: Discone
Time zone: UTC +8
This is remote DX - closest towns are Derby (200k's North East) and Port Hedland (600k's South West).
I had swapped the PCR1000 with my 706MKIIG but couldn't get it to work properley so have put the PCR1000 back on until I figure out what's wrong.
FYI: AM broadcast is dead on the PCR-1000, ie 500kHz to 1.8MHz is totally dead.
Are you willing to contribute for a new radio? or repairs to existing radio? please post here:
http://www.globaltuners.com/forum/thread.php?tid=1082
We use cookies to personalise content and ads, to provide social media features and to analyse our traffic. We also share information about your use of our site with our social media, advertising and analytics partners who may combine it with other information you've provided to them or they've collected from your use of their services.
See details
.
Hide this message
.