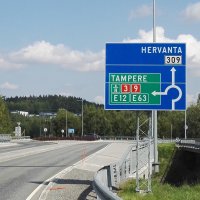 Operator: finndx
Location: Tampere, Pirkanmaa, Finland
Receiver: Technics ST-GT630
Antenna: 8 el. yagi
Time zone: UTC+3h
Antenna 4 meters above the ground level (H pol usually pointed to SW ... S). WLAN connection may cause dropping audio occationally.

Added AM possibility. Simple Outdoor antenna (HF dipole).

TEMPORARY SETUP WITH LAPTOP DUE TO DESKTOP POWER SUPPLY FAILURE.
UPDATE: LAPTOP FAILED TOO SO WAITING FOR REPLACING THE CONTROL COMPUTER.