Please log in to use this receiver: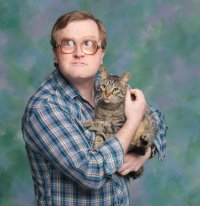 Operator: bholmen
Location: Duluth, Minnesota, United States of America
Receiver: Icom IC-R75
Antenna: T2FD BuxComm 1080T2FD-1400
Time zone: cst
..............................===== PLEASE READ =====...................................

Located in North Eastern Minnesota USA. The Icom R-75 is an HF receiver.

Please note that many listeners like to monitor Military ATC on 11.175 MHz, so I have installed a special dedicated receiver for this frequency which can be accessed on Globaltuners at Duluth - MN 2. Please do not tie up MN1 receiver for 11.175 MHz so this receiver is available to others.

NOTE: If I (bholmen) am online when you stop by - feel FREE to tune without asking me - I am not always watching the screen!

The antenna configuration is somewhere between a sloper and a horizontal. The average height is probably 30 feet above ground.

I have been slowly adding data into the bandguides. If you are not certain what frequencies to listen on, they will give you a starting point.

If you have frequencies you think I should add to the bandguides email me at bholmen@pobox.com




- 73 -
We use cookies to personalise content and ads, to provide social media features and to analyse our traffic. We also share information about your use of our site with our social media, advertising and analytics partners who may combine it with other information you've provided to them or they've collected from your use of their services.
See details
.
Hide this message
.