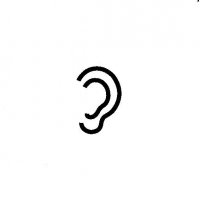 The Receiver here is a RTL2832U SDR USB Dongle with a R820T2 Tuner, a 20€ Device.
The Reception starts at 24MHz and goes till SHF.

Received interesting Frequencies in this SDR are for Example :

91,1 - NRD 1 Niedersachsen
88,3 - Nordwest Radio Bremen
96,7 - Bremen X
102,3 FFN

A Hint for tuning this SDR :
On WFM increasing the RF Gain increases the Receptionquality but on NFM increasing the RF Gain deafens the Receiver and in WFM alone the RF Gain needs Adjustment too for better Reception.

I like to hear Music on Radio or actual Conversations about some Topics but of course the Radio is not limited to receiving Music or Conversations, it's interesting to hear other Frequencies other Globaltuners globaltune to, enjoy listening and please keep the Language clean.