Please log in to use this receiver: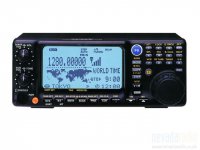 Operator: SV7GBF
Location: SERRES, NIGRITA, Greece
Receiver: Yaesu VR-5000
Antenna: 35m long-wire
Time zone: +3
My callsing is SV7GBF and my name is VASILIS ( bill )
My receiver is VR-5000DSP ALL MODE 100khz~2600MHz COMMUNICATIONS RECEIVER BY YAESU .
The antenna is a discone D-130J BY DIAMOND ( 25-1300 Mhz )and 35 meters long-wire for HF band
We use cookies to personalise content and ads, to provide social media features and to analyse our traffic. We also share information about your use of our site with our social media, advertising and analytics partners who may combine it with other information you've provided to them or they've collected from your use of their services.
See details
.
Hide this message
.