Please log in to use this receiver: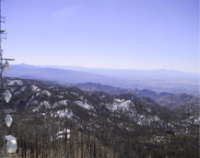 Operator: The_Nerd
Location: Tucson, Arizona, United States of America
Receiver: Icom PCR-1500
Antenna: Firestik Scanner Antenna
Time zone: GMT-07:0
Elevation:2,791 m (9,157 ft). Mount Lemmon is in the Santa Catalina Mountains located in the Coronado National Forest north of Tucson, Arizona, United States. It is 9,157 feet above sea-level, and receives approximately 180 inches of snow annually. Mount Lemmon was named in honor of botanist Sarah Lemmon, who trekked to the top of the mountain with Native American guides by mule and foot in 1881. more info on Wikipedia
We use cookies to personalise content and ads, to provide social media features and to analyse our traffic. We also share information about your use of our site with our social media, advertising and analytics partners who may combine it with other information you've provided to them or they've collected from your use of their services.
See details
.
Hide this message
.