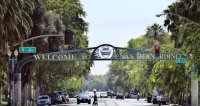 Operator: WA6JRW
Location: San Bernardino, California, United States of America
Receiver: Icom PCR-1000
Antenna: 70Ft. Inv. L @22Ft.
Time zone: GMT -8
Icom IC-PCR1000 Ant. 70 Ft. Inv. L up 20Ft. Dell 4500s running Lubuntu 14.04 Linux

Please remember to disconnect audio before closing the browser where the receiver is used.

To all users: This IS a SHARED receiver! Be courteous and observe the 2 minute rule. Failure to do so will result in a block to your (free!) access!