Please log in to use this receiver: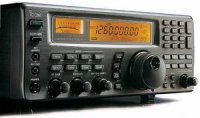 Operator: IZ4AFJ
Location: Rimini, Rimini, Italy
Receiver: Icom IC-R8500
Antenna: Discone CTE - Filtro notch VHF LX909 N.E. - Dipole Multiband ECO - Unreal-audio ready
Time zone: Z+1 (+2)
Per l'ascolto in tempo reale dell'audio devi installare il plug-in Unreal-audio. Per coloro che usano Firefox:
http://www.umediaserver.net/bin/UMedia_Mozilla_Plugin.exe
. Si consiglia l'uso Internet Explorer. Ti verrà chiesto l'installazione di un Active-X per il controllo di Unreal. I comandi devono apparire sotto la riga di chat. Se appare una banda nera il plug-in nel tuo browser non è installato. Per coloro che non comprendono l'inglese: ATTENZIONE: leggi le seguenti regole per l'uso del ricevitore: 1.Se altre persone stanno usando il ricevitore, chiedi il permesso nella chat locale in basso, prima di sintonizzare. Se dopo 2 min. non hai ottenuto risposta puoi sintonizzare liberamente. 2. Non usare la radio come se fosse solo tua ma, anzi, invita anche gli altri a provare. 3.Non sono consentite scritte tipo indirizzi e-mail o link a siti internet nella riga di chat locale o nella riga di sintonia; per questo devi usare la chat globale nella riga in alto. 4.Non sono consentiti messaggi commerciali nella chat. 5.Non condividere il tuo account con altri, esso è personale e ne sei responsabile. 6.Fai sempre attenzione alla chat e rispondi, se qualcuno ti sta scrivendo. 7.Non è consentito l'uso commerciale di questo sistema. 8.Se non segui le suddette regole il tuo accesso verrà bloccato. ------------ . And now some information in english: ATTENTION FIRE FOX USERS: To install the Unreal plug-in for FireFox, go to:
http://www.umediaserver.net/bin/UMedia_Mozilla_Plugin.exe
This node is configured for low latency and near real-time tuning/audio performance. Recommended browser is Microsoft IE. You might be prompted for installation of an Active-X control for the Unreal Media Player - providing near real-time audio that is almost syncronized with tuning (no 8 - 10 second latency)
We use cookies to personalise content and ads, to provide social media features and to analyse our traffic. We also share information about your use of our site with our social media, advertising and analytics partners who may combine it with other information you've provided to them or they've collected from your use of their services.
See details
.
Hide this message
.